Welcome to the official home of
THE CALYPSO TWINS
featuring Ainsley Harriott with Paul Boross. Learn more about The Calypso Twins and their music and download the new song here!
On 5th July 2019 The Calypso Twins returned with their new song
Kitchen Calypso
the theme music to the ITV series
Ainsley's Caribbean Kitchen
Contact: info@TheCalypsoTwins.com
And who are
THE CALYPSO TWINS
The Calypso Twins are Ainsley Harriott and Paul Boross
Together they headlined everywhere, from the Comedy Store to The London Palladium and from The NY Improv to Jongleurs. They featured on many TV shows including The Generation Game (with Bruce Forsyth), Get Fresh Jameson Tonight and It's Saturday Night. Their hit record 'World Party' led them to headline roadshows with with MTV and BBC Radio One. They worked with all the biggest stars of the late 1980's and 1990's including, Robin Williams, Jo Brand, Rowan Atkinson, Paul Merton, Mike Myers, Arthur Smith, Eddie Izzard, Jack Dee, Julian Clary, Bill Bailey, Lee Evans, Steve Coogan and Frank Skinner.
Ainsley is a chef and TV presenter. Of Jamaican heritage, Ainsley was born in Paddington (as was his twin Paul!).
Ainsley's work has chronicled numerous cooking TV and radio shows. He was head chef at the long room at Lord's cricket ground. His first big break came as he worked as the resident chef on BBC one daytime show Good Morning with Anne and Nick before becoming the main presenter on Can't Cook, Won't Cook and for over 10 years as the host of Ready Steady Cook.
He has presented many cooking shows including Ainsley's Barbecue Bible, Ainsley's Meals In Minutes, Ainsley's Big Cook Out and Ainsley's Gourmet Express. Coming into the new millennium he debuted on US television with his eponymous show, The Ainsley Harriott Show.
He then hosted the US version of Ready, Steady, Cook which was named Ready… Set…Cook!
He has continued to be a regular fixture on television worldwide including huge ratings blockbusters like, Strictly Come Dancing.
He markets his own very successful range of food including couscous, risottos and soups. (Link here)
He has published 12 books. Including Ainsley Harriott's Barbecue Bible, Ainsley Harriott's Gourmet Express and the new Ainsley's Caribbean Kitchen. He has sold more than 2 million books worldwide including foreign– language translations.
"I loved The Calyspo Twins" – Alan Davies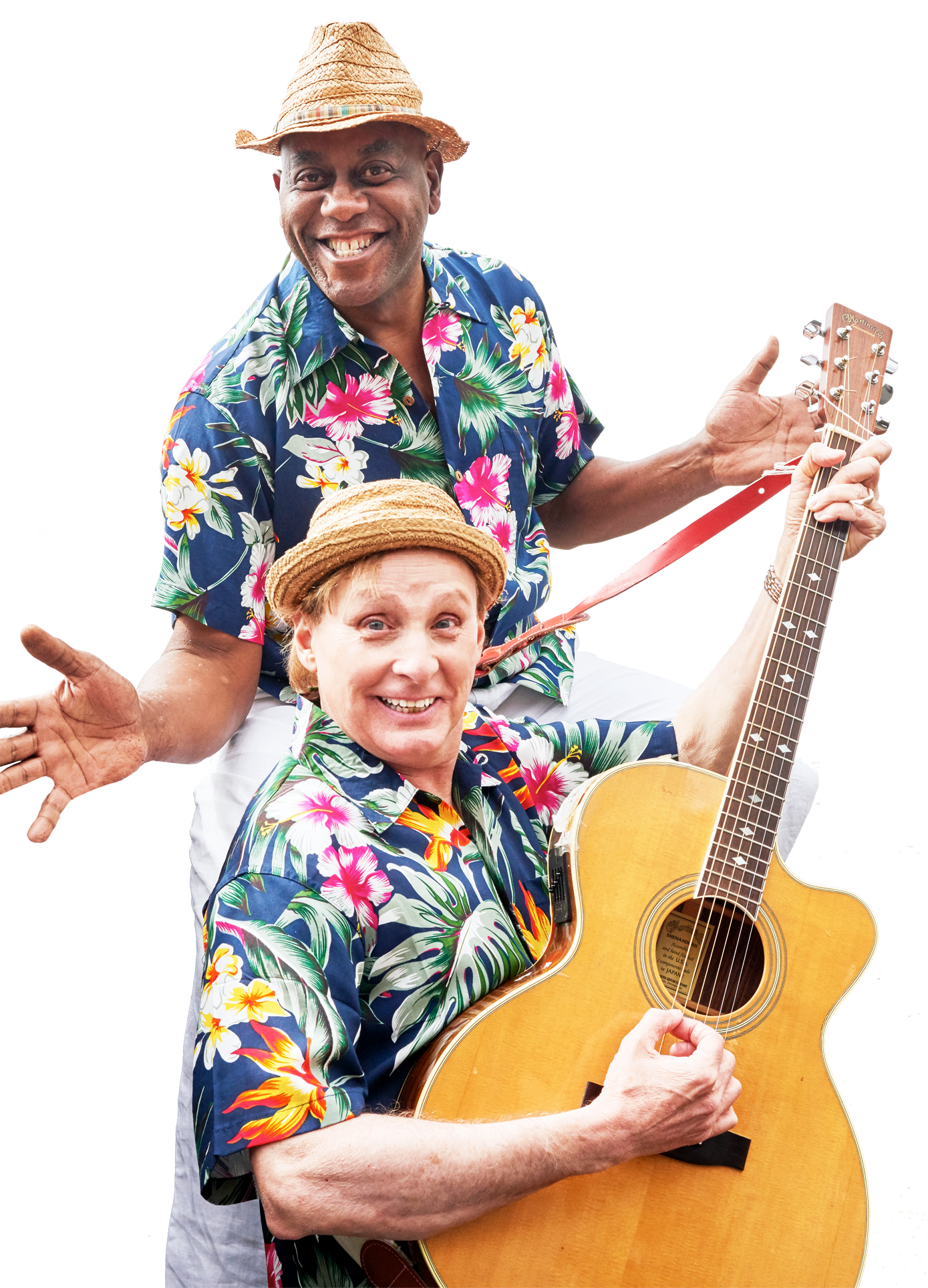 Paul Boross — aka The Pitch Doctor — is the award winning 'Best Corporate Speaker' who specialises in the "art and science" of corporate communication. Drawing on a career that has taken him from primetime TV, music and stand-up comedy to production, development, consultancy and motivational psychology, Paul works regularly with such power players as the BBC, Google, Nestle, Barclays and MTV, training executives in communication, presentation and pitching. His frontline experience of performance — his credits include a 12-year stint at London's legendary Comedy Store — coupled with a strong commercial grounding enable him to deliver effective and focused skills to clients from a range of industries, from media to medicine.
Paul – with Tony Hawks and Philip Judge – created and performed in the hit band, Morris Minor and The Majors. They had two hit record with Stutter Rap(No Sleep 'til Bedtime) and This Is The Chorus. They performed all over the world and were a headline act in the UK and America.
Paul is a much in demand international keynote speaker and his four bestselling books – including classic The Pitching Bible-, continue to sit high in the Amazon charts. His latest book, Leader On The Pitch (co-authored with rugby legend Scott Quinnell, is rising fast up bestseller lists.
Paul also has an individual career on primetime TV, including a regular slot for the past nine years as the motivational psychologist on Sky's hit series, The School of Hard Knocks, presenter of BBC 2s Speed Up Slow Down and is regularly on TV and radio as an expert guest.